BRTA Online Registration Check BD: The full form of BRTA is Bangladesh Road Transport Authority. BRTA is a regulatory body ensuring discipline in the road transport sector and road safety in Bangladesh. Previously, we could not get BRTA services online at home; we had to be present at the BRTA office to get BRTA services.
But now, BRTA has launched many online services; we can easily collect information about our motor vehicles at home without hassle. We can also get other services as well.
BRTA Online Registration Check Rules
before, we had to be present at the local BRTA office to register and check registration. But now, all other services, including BRTA registration and registration checks, are available online.
For example, we can check fake licenses, apply for driving licenses, and many other online services. At present, we can receive BRTA services online from home.
BRTA Registration Check Full Process
You must create an account to know the latest driving license application status from the BRTA official website.
Clicking on bsp.brta.gov.bd this link will take you directly to the BRTA official site.
Click the Register button to create a new account on the top left.
After the date of birth, month, and year of selection, click the Search button with your voter ID card number.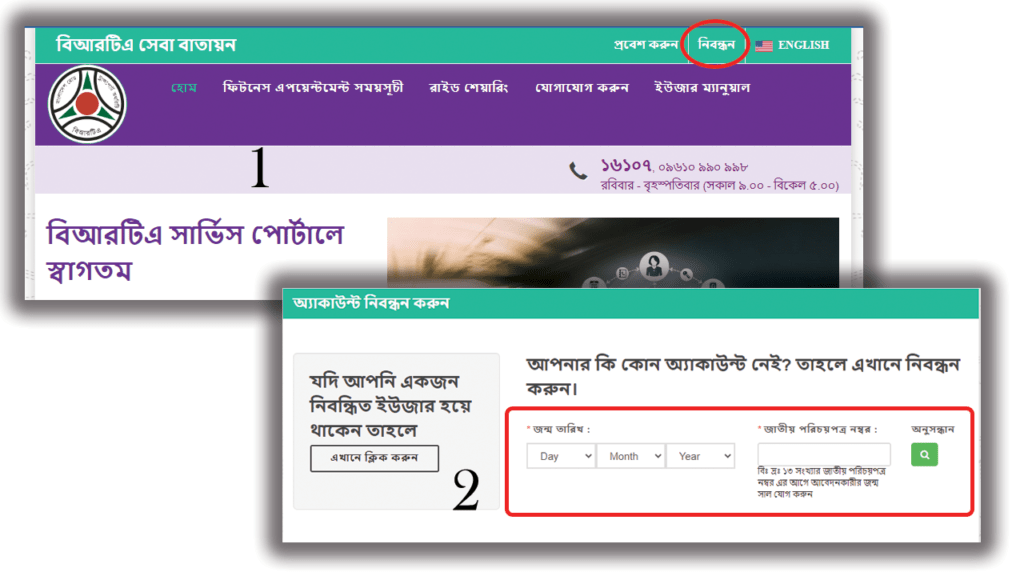 BRTA Driving License Checking
After applying for a new driving license, you no longer have to go to the BRTA office to find out whether your driving license is in printing or pending. Suppose you have a motorbike and you want to get a driving license for your motorbike.
You usually must go to the BRTA office to get a driving license. But now, you don't have to go to the BRTA office; you can get a driving license for your motorbike online from home if you want. And you can also check the condition of your driving license online after applying for it.
Driving License Check Online in BD
It is essential to keep all the documents, including the driving license to drive on the road without hesitation. You can create a learner license in case of an emergency. Now let's find out the way to check your license online-
Go to the mobile message option, type DL <Space> Reference no, and send the message to 26969.
Example: DL DM 3M0D5 and send it to 26969.
Then in the return SMS, you will be informed about the current status of your driving license.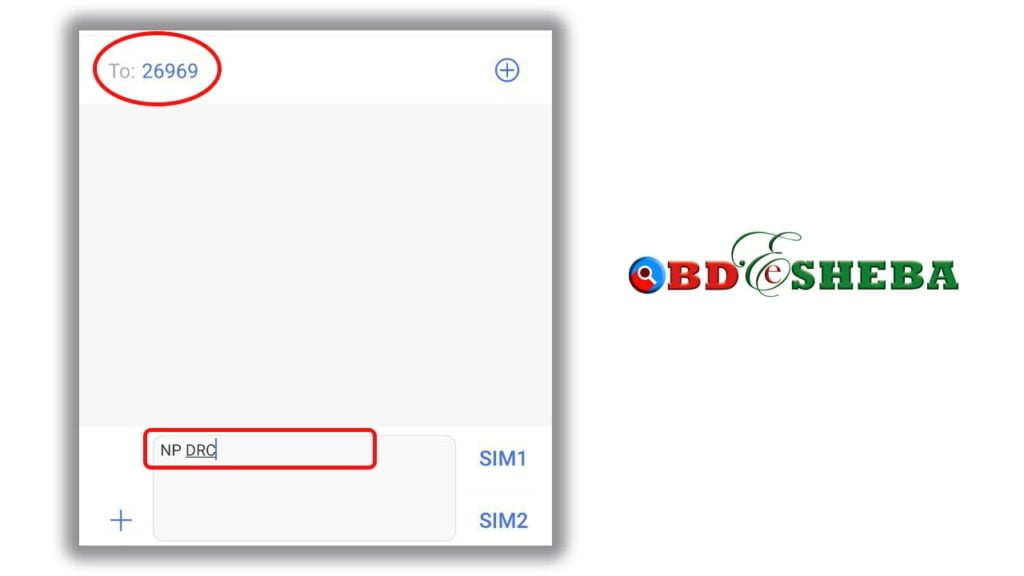 Fake Driving License Check in BD
Some dishonest and incompetent drivers are motivated to operate vehicles with fake licenses to prove themselves as drivers and encourage others. Always beware of all these people.
Whenever we hire a driver for our car or other vehicles, we must hire a driver with a thorough knowledge of the driver's license. No driver can be hired who has a fake driving license.
So we need to know whether the driving license is valid or invalid. Let's find out –
To verify the driving license, go to the message on your mobile, type DL <Space> Driving License Number, and send the message to 26969.
If the person is licensed, you can find out about the current validity of this license and other information.
You will receive an ERROR message if you are not licensed.
An ERROR message is to understand that the license is fake.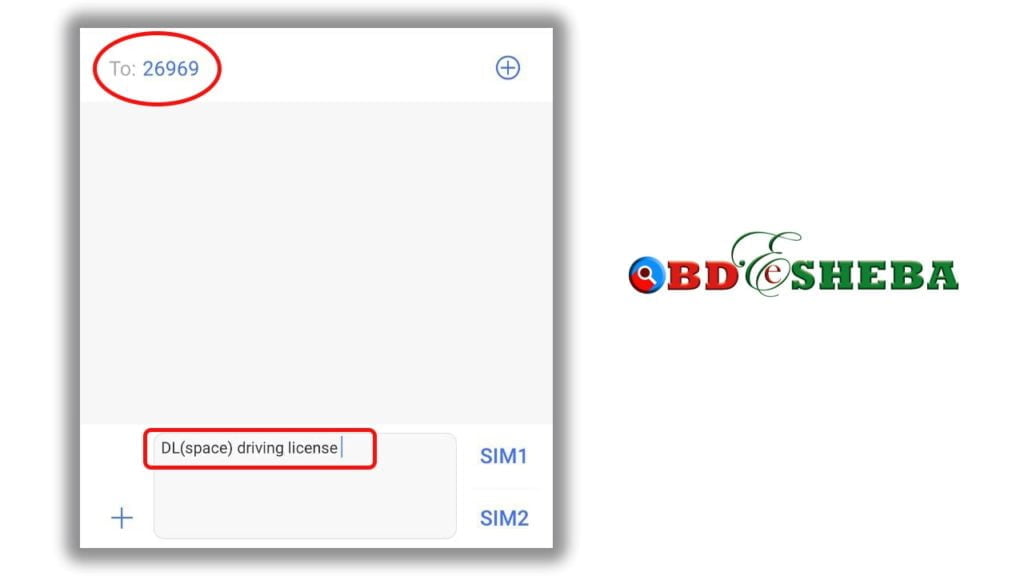 For Example, You want to check a Driving License DK908CO09. If you want to check the driving license, you can go to the message option on your mobile, type DL V DK908CO09 and send it to 26969.
In the following reply message from the BRTA Online server, you will be informed about the rest of the issues, including your driving license number, driver's name, and license type.
 Motorcycle Registration Check Online
Bike registration check online is not available on the BRTA website yet. But you can check motorcycle registration by using a mobile phone. According to government estimates in Bangladesh, the number of bikers who have registered bikes from BRTA or the number of registered bikes is 25 lakh. After registering the bike, you had to visit BRTA Office first to know if your bike has a digital number plate.
But now, you can register your bike online at home and check if your bike's digital number plate is printed or in which condition.
To know the location of the motorcycle's digital number plate, go to your mobile's message option, type NP, and send the message to 26969.
You can also find out online whether the digital registration certificate or bike number plate is ready or not.
To know about the digital bike number plate, go to the message option of your mobile and type NP <Space> DRC and send it to 26969.
For Example, NP DRC sends to 26969.
BRTA Vehicle Registration Fee Payment
Here is how you can your vehicle registration fee online. Follow these easy steps and pay BRTA registration fee on your own.
From the computer or mobile browser, enter the site bsp.brta.gov.bd and open the "Fees and Taxes" – Fees Calculator page.
Select Vehicle Registration Fee from this page.
Click on Vehicle Registration Fee and select the type of motor vehicle as required.
Then type the required information in the specified field.
Then click the Calculate button, and the required fee will be displayed on the screen.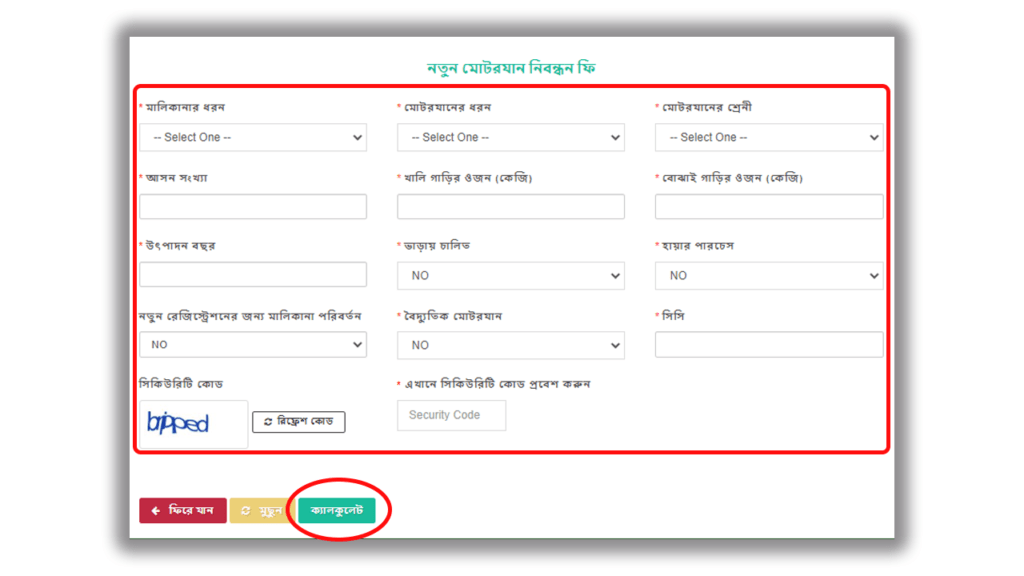 We know many more details, including BRTA online registration check, driving license check, etc. We will try to To inform you more in the next post.