SEARCHING for NGO rules and regulation? Here you are! Let's dive right in Bangladeshi NGO law. NGO stands for Non-Governmental Organization. It is a not-for-profit organization that operates independently from the government, usually to promote a particular cause or to provide services to a community.
NGOs can work at local, national, or international levels and focus on human rights, education, health, the environment, and social justice. NGOs can operate independently of government control or in partnership with governments or other organizations.
NGO Services In Bangladesh
Bangladesh has various NGO services covering poverty reduction, education, healthcare, women's rights, child welfare, disaster relief, environmental conservation, and many more. The most well-known NGOs operating in Bangladesh include BRAC, Grameen Bank, CARE Bangladesh, Oxfam, and World Vision.
These organizations work with local communities and government agencies to provide various forms of support, such as microfinance, education and skills training, healthcare and nutrition programs, emergency relief, and advocacy for marginalized groups.
How Does It Differ From Other Organizations?
It differs from other organizations for Mission, Non-profit status, Independence, Accountability, Volunteerism etc. NGOs differ from other types of organizations because of they are focused on making a positive impact on society or the environment, and operate with a non-profit, independent, and accountable approach.
NGOs are generally independent and not subject to government control, although they unite with government agencies on specific plans or programs. This independence of NGOs enables them to pursue their goals without political or marketable influence. Again, NGOs are generally established with the goal of serving society, environment and a specific group of people or animals. Their range of work is wide. Their service also includes important areas of society similar as human rights, education, health care, poverty reduction, disaster response, or environmental conservation.
NGO Rules And Regulations In Bangladesh
In Bangladesh, NGOs are governed by the NGO Affairs Bureau, which is part of the Office of the Prime Minister. The primary laws governing NGOs in Bangladesh are the Foreign Donations (Voluntary Activities) Regulation Ordinance of 1978 and the NGO Affairs Bureau Regulation of 1990. These laws provide the legal framework for NGOs' registration, operation, and funding in Bangladesh.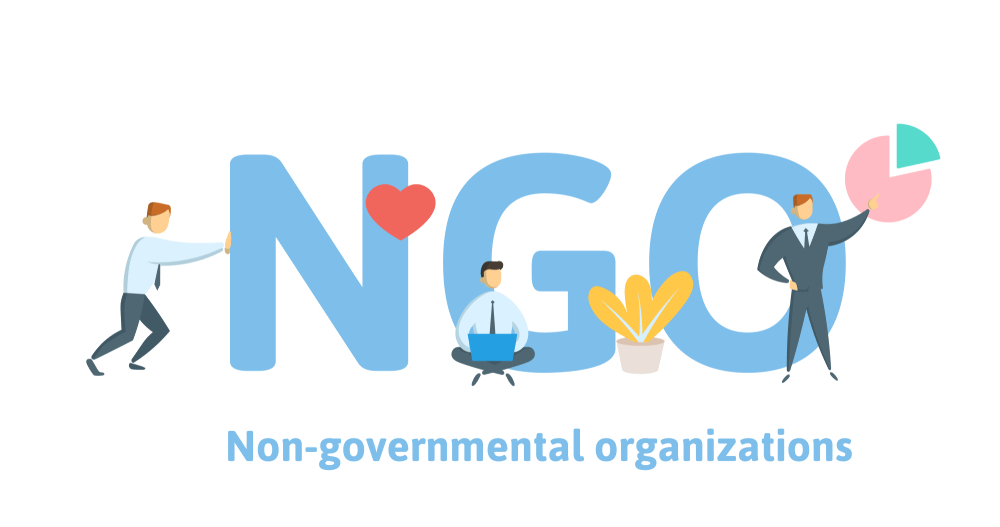 To register with the NGO Affairs Bureau, an NGO must submit an application and relevant documents, such as a constitution, bylaws, and financial statements. NGOs must renew their registration annually and report on their activities and finances to the Bureau.
NGOs are also subject to other laws and regulations in Bangladesh, such as the Foreign Contribution Regulation Act and the Income Tax Ordinance. These laws govern issues such as the receipt and use of foreign funding, tax exemptions, and financial reporting requirements.
Overall, NGOs operating in Bangladesh must comply with the relevant laws and regulations and maintain transparency and accountability in their operations and finances.
What Are The Concerns Regarding NGOs?
Non-Governmental Organizations (NGOs) are important in our society, working towards various social, environmental and developmental causes. But there are some concerns and criticisms about NGOs too. There are many classifications and types of NGOs around the world. There are zonal, national or international NGOs. Based on funding we can further broaden the category of NGOs such as locally funded, government funded, foreign government funded, national and international organizations and organizations and NGOs covering a wide range of sectors.
NGO Programs Typically Include
Woman Rights.
Humanitarian Situation.
Health problems.
Human Rights.
Education.
Responding to health crises.
Environmental problems.
Economic programs.
Skills development.
Local development.
Social issues etc.
New NGO Registration Under NGO Affairs Bureau
The process of registering an NGO under the NGO Affairs Bureau in Bangladesh involves the following steps:
Preparation of Documents: The first step is to prepare all the necessary documents, including the memorandum of understanding (MOU), by-laws, and a list of the founding members.
Submission of the Application: The next step is to apply to the NGO Affairs Bureau with all the necessary documents.
Review of the Application: The NGO Affairs Bureau will review the application and verify the documents submitted to ensure that they meet all the requirements.
Approval of the Registration: The NGO Affairs Bureau will approve and issue a registration certificate if the application is in order.
Obtaining a Tax ID: The next step is getting a Tax Identification Number (TIN) from Bangladesh's National Board of Revenue (NBR).
Filing of Annual Reports: Registered NGOs must file annual reports with the NGO Affairs Bureau to update their status and activities.
It is important to note that registering an NGO under the NGO Affairs Bureau in Bangladesh can take several months and may require multiple follow-ups. It is advisable to seek the help of a local lawyer or consultant to ensure that the registration process is completed smoothly and efficiently.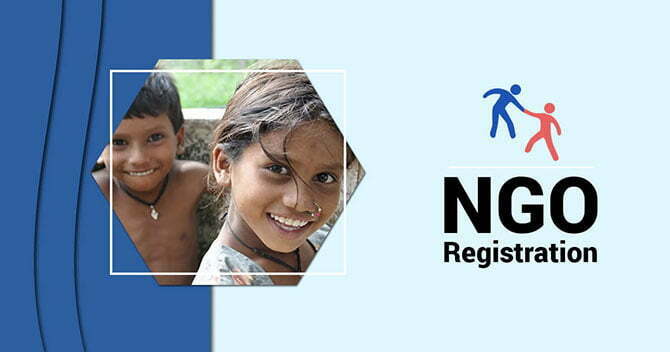 Under The Department Of Social Services (DSS)
New NGO Registration is done under Ministry of Social Welfare. The application process here is easy as the online application system is available but it may take a long time of around 7 months to process. But the problem is that registration with DSS only allows you to work in Bangladesh but it doesn't allow you to accept foreign donations. However, here is an overview of the registration process-
The first step is to obtain name clearance from the Registrar of Joint Stock Companies and Firms. you have to submit a suggested name for your organization and pay fee. after the name is approved, you will receive a name clearance.
Next, you need to fill an application for registration with NGOAB. The application form is available on the NGOAB website, and you need to submit it along with the following documents-
Name clearance certificate.
List of your organization's executive committee members.
A copy of your organization's constitution or memorandum of association.
Declaration of your organization's sources of funding.
A copy of your organization's by-laws.
Project proposal (if applicable).
Now, you have to submit the application with all the supporting documents. after reviewing the application will go through Verification and final approval process. once you get your registration, your certificate will valid for three years, after that you have to renew your registration.
NGO Laws in Bangladesh
NGOs must comply with various laws and regulations related to their activities, including income tax and foreign exchange control laws To operate in Bangladesh. According to the NGO Affairs Bureau of Bangladesh, as of 2020, there are currently a total of 2,543 NGOs operating in Bangladesh, comprising both local and international NGOs.

Every NGO in Bangladesh is legally bound to register the MOU(Memorandum of Understanding). It includes the NGO's name and address, mission and goals, governing body specifics, human resources and staff information, rules and regulations, administrative laws and procedures. NGO Law PDF These laws regulate the registration and regulation of NGOs in Bangladesh. For more details you can also check GAZET 2016 PDF
Some Popular NGOs In Bangladesh
Many NGOs are operating in Bangladesh, and here are some of the most well-known NGOs and their details:
BRAC: BRAC is a leading development organization in Bangladesh, established in 1972. It operates in various sectors: education, healthcare, microfinance, women's empowerment, and disaster management. It is one of the largest NGOs in the world and has reached over 100 million people in Bangladesh and beyond.
Grameen Bank: Grameen Bank is a microfinance organization founded by Nobel Peace Prize winner Muhammad Yunus. It provides small loans to poor people, particularly women, to start and expand small businesses. Grameen Bank has helped lift millions of people out of poverty in Bangladesh.
CARE Bangladesh: CARE Bangladesh is part of the global CARE International organization and has been working in Bangladesh since 1949. It focuses on health, education, livelihoods, and disaster management. It has implemented several successful projects in Bangladesh, including a maternal and child health program and a youth leadership program.
Oxfam: Oxfam is a global organization fighting poverty and injustice. Oxfam has worked in Bangladesh since 1971 and focuses on women's rights, disaster response, and food security. It has implemented several successful projects, including a program to support women garment workers and a project to improve water and sanitation access in urban slums.
World Vision: World Vision is a global organization that works to improve the lives of impoverished children and families. In Bangladesh, World Vision operates in the education, child protection, and disaster response sectors. It has implemented several successful projects, including a program to prevent child labor and a project to educate children affected by natural disasters.
Conclusion
In conclusion, NGOs are essential to Bangladesh's social and economic development. They work towards improving people's lives, especially the marginalized and underprivileged, through various interventions in education, health, poverty reduction, disaster response, and women's rights.
These organizations have significantly impacted the lives of people in Bangladesh and have helped the country achieve its development goals. It's essential to keep up to date with news and information from reliable sources and consult with legal experts and relevant government agencies for the latest information on the legal framework for NGOs in Bangladesh.