After paying income tax, that certificate is required for our various jobs. You can download this certificate by going to the official website of the Income Tax in Bangladesh. You can also check the acknowledgment slip here of your paid income tax.
Today we discussed how to check and download the income tax certificate. Let's look at downloading the income tax return certificate from today's discussion.
Income Tax Return Certificate
When we submit our tax return online, we receive a verification letter to submit our tax return online. This certificate is generated automatically after submitting an income tax return, and after some time, we can check whether our income tax return is triumphant. A certificate will be generated if successful, and we can download that certificate very easily.
An income tax return certificate is needed for various purposes. Any agency or organization has to present it as proof of our income tax return. Also, when we go for various government services or work, this certificate is required as proof of payment of income tax.
Apart from the above reasons, it is important to have proof of the tax returns we have submitted, considering the future need. In any case, we can show it as proof that we have submitted income tax.
We may need to check or download the income tax return certificate for these reasons. You can also print it if you want. Let's look at how we can download income tax online after paying it.
Income Tax Return Verification
First, we will discuss how to check your Income Tax Return Certificate. Once checked, we will also see how to download it. Let's know how to check the income tax return certificate.
To check the income tax return certificate online, first enter the below link:
It is an official website for sharing information about income tax online. From this, we submit income tax. You must also have submitted your income tax return from this website.
After clicking on the link, you will get a page like an image below.
Then you have to click on the eReturn Button.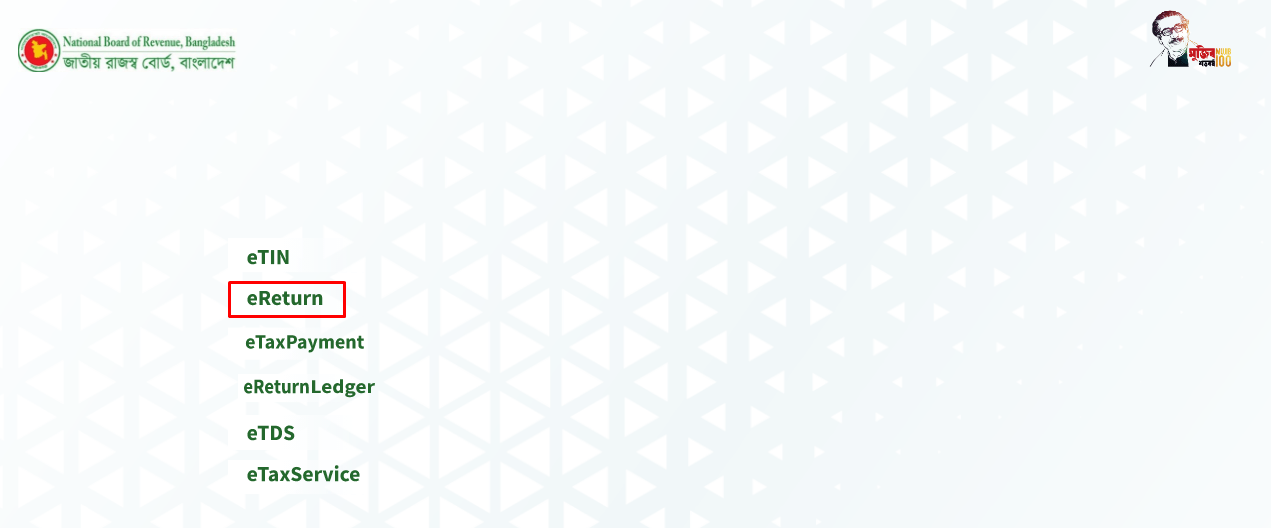 After clicking the e-return Button, you will be asked to register first. If you have registered, then you can log in with your registered user id and password from here.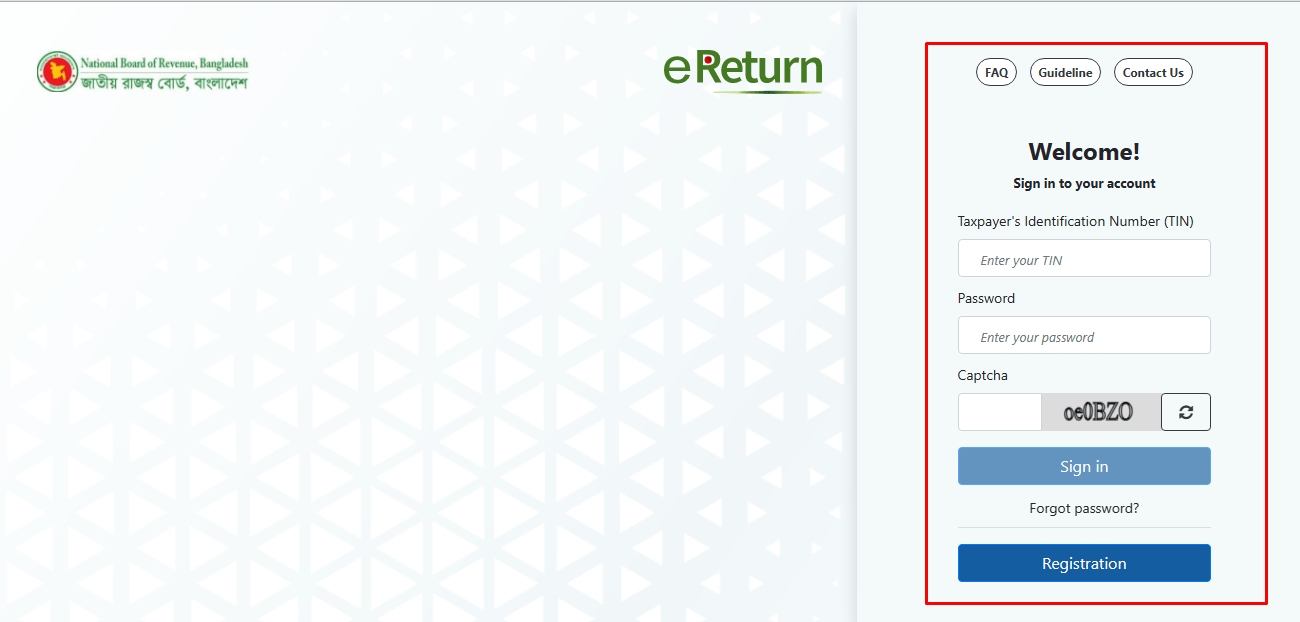 So log in with your user id and password.
If you are not registered, then you need to register first.
Other information, including your teen certificate, may be required in this case. If you have not registered, you will get the registration procedure below article.
Once registered, you must log in with your user id and password. And if you already have a user id and password, then log in.
After login, you will see a dashboard.
Notice here that there are some options on the left side. From here, you will get the option called Text Record. Here you have to click.
Clicking here will give you four new options.
These are Tax Certificates, Acknowledgments, returns, and Challan. If you check your tax certificate from among these, you need to click on the tax certificate.
You will see your tax return submission certificate as soon as you click. And if you want to get the acknowledgment copy of the tax return submission, then from here, you have to press the Acknowledgment button.
Then your acknowledgment slip will come. That is, you can select anyone according to your needs.
Income Tax Certificate Download
Now let us know how we can download the tax return certificate that we have checked. When you see the tax return submission certificate, you will find a download button below the certificate. Clicking on this download button will download it in PDF format. And if you want to print, you can print it directly from your printer.
Not only the tax certificate, but you can also download the acknowledgment copy simultaneously if you want. So you can easily download any paper according to your choice from here and keep it as proof of your tax return.
The procedure for checking and downloading Income Tax Certificate is discussed here. I hope you can easily download your tax return certificate from here. Stay connected with us on various methods related to Income Tax. Thank you.