To check KGDCL Bill online, visit the KGDCL billing website, enter your customer code and password, click the Bill Details option, and select the month you want to check your bill. DONE!
As a KGDCL customer, you must check your gas bills and ensure they are paid on time to avoid any inconvenience or late fees. Karnaphuli Gas Bill check is a process that enables customers to verify the status of their gas bills, including the amount due, the due date, and any outstanding payments.
By regularly checking their gas bills, KGDCL customers can stay on top of their payments and avoid any potential issues arising from missed or late payments.
Karnaphuli Gas Distribution Company Limited Gas Bill Check
After paying the gas bill every month, we must check it. It is important to monitor which month the bill has been paid and which month it has not. Because if the bill is not paid, our gas connection may be cut off.
Also, if the gas connection is cut off due to non-payment of bills, there may be many problems with turning on the gas again. That is why at the next stage of Karnaphuli gas bill payment, we should check to confirm that the payment has been completed.
Karnaphuli Gas Bill Check Online
With technology, we can solve all kinds of tasks at home. Especially online-based tasks we can do in no time. One such task is any gas bill check.
Suppose you are a Karnaphuli gas bill customer and want to check your Karnaphuli gas bill online. In that case, you can easily check your Karnaphuli gas bill online by entering a specific link.
To check Karnaphuli's gas bill online, enter the link below.
After entering here, you will get a page like the below image.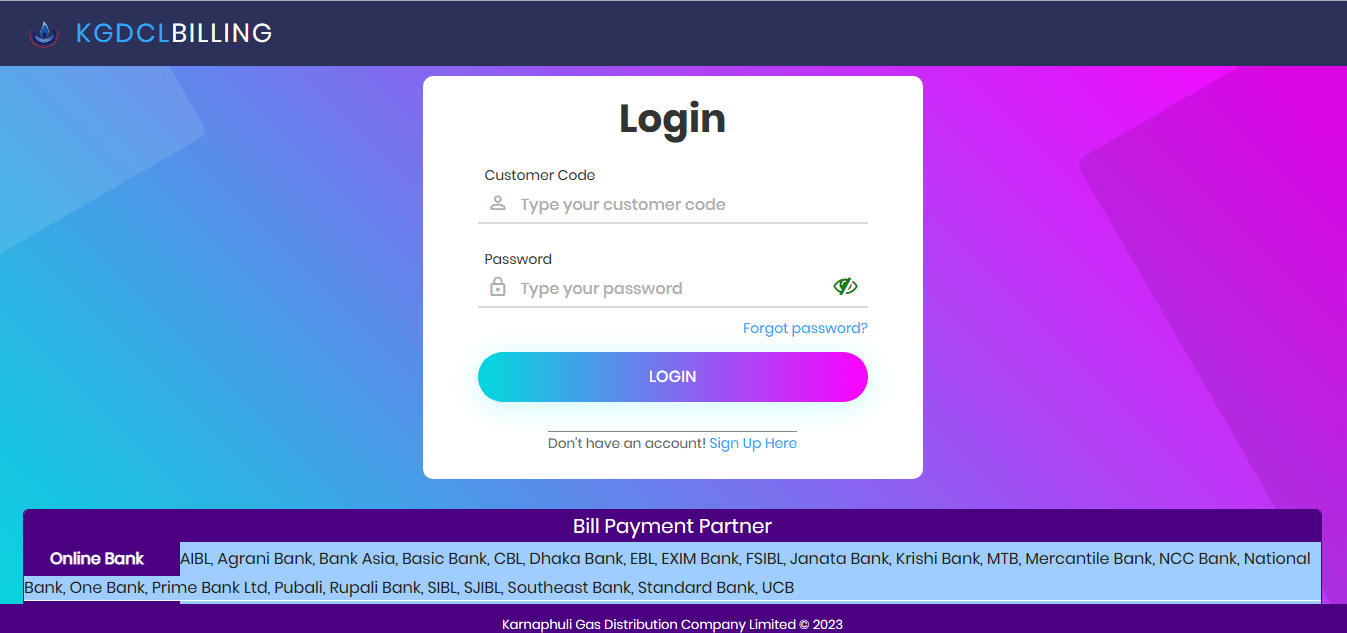 Here you need to create an account first. If you have an account before, you can log in here with the password of that account.
But if you don't have an account, you must create one by pressing the sign-in button.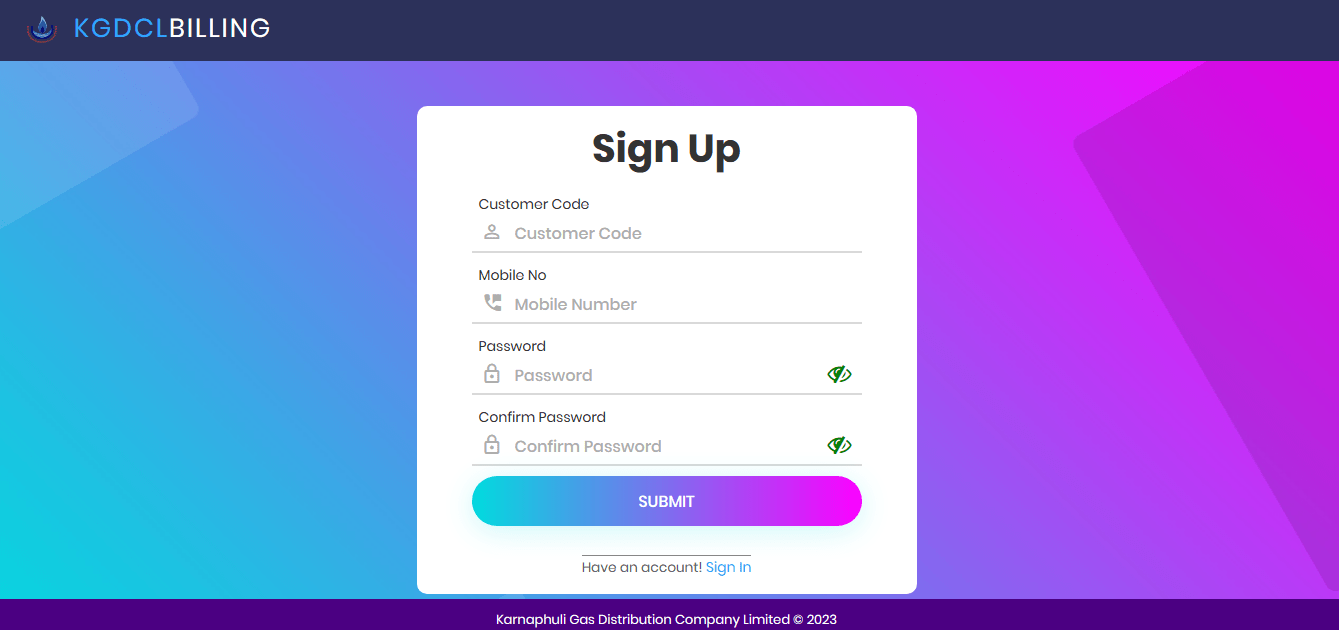 In the next step of pressing the sign-in button, you need to provide some information. You have to create your account by filling in all this information correctly.
Then log in here by providing your gas customer ID and your new password. After login, you will see a dashboard with many options on the left side.
To check Karnaphuli gas first, select the "Bill Details" option.
After selecting this option, you will see some more information here. First, there is current bill info. That is, the information about your current bill will show here.
Here you can see whether your current bill is paid or unpaid. Then below, you will see the Bill History section.
In this bill history section, you can check your pay. Here you can check the bill for any month by selecting any year.
If you need to check the bill for any month, you select the year from here. Then all the bills you have completed in that year will come here in monthly form, and all the information related to your bills will be mentioned here. From here, you can see your monthly status.
So, from here, you can confirm which month's bill has been paid and which month's bill has remained unpaid.
Karnaphuli Gas Bill Payment
You can also pay your Karnaphuli gas bill from here. You can pay your bill through the Dutch-Bangla Bank Limited card in the abovementioned bill info section.
In this case, you must select the Pay by Card option and select which month you want to pay the bill with your card information. Then you can pay your Karnaphuli gas bill from here.
We have mentioned above the best way to check Karnaphuli gas bill payment and Karnaphuli gas bill check online. To check your Karnaphuli gas bill at any time, follow the steps given above.