Checking the transaction history of a Bkash account is a simple and convenient process that allows users to track their financial transactions for record-keeping, verification, and security purposes.
Bkash is a popular mobile financial service provider in Bangladesh. It allows users to send and receive money, make mobile top-ups, make payments, and perform various financial transactions using mobile phones.
When you transact through Bkash, you will receive a confirmation SMS or notification with the Transaction ID. You can also find the Transaction ID in the transaction history of your Bkash account. You will also find the transaction ID by using the Bkash app easily.
About Bkash Transaction ID & History
Bkash Transaction ID refers to the unique identification number assigned to transactions made through Bkash's mobile financial services platform.
Every transaction made through Bkash is assigned a unique ID as a reference number for tracking and verifying transaction details. A user can usually find the transaction ID in the transaction history or the receipt provided by his Bkash after showing the transaction.
The Importance of Bkash Transaction ID
For several reasons, the Bkash transaction ID is a key component of the mobile financial services ecosystem. If you need to request a refund for a failed transaction or any other reason, the Transaction ID is required to initiate the refund process. It helps Bkash to identify the specific transaction and process the refund accordingly.
Transactions serve as unique identifiers to validate the completion of a particular transaction. By checking transaction history and receipts, you can check transaction details such as amount, recipient, and transaction time. It helps to investigate and resolve disputes efficiently and accurately.
Bkash Transaction History
Sometimes there is a need to view Bkash transaction history for various reasons. Bkash Transaction ID may be required as proof of any money transaction. In that case, it can be confirmed through the transaction ID that the money has been transferred from that person.
Bkash Transaction ID may be required for tax filing, visa application, online shopping, etc. We can prove it by taking the transaction number from the payment option. But remember to keep Bkash Transaction ID saved and secure at all times.
How to Check Bkash Transaction History
Bkash is a popular mobile financial service allowing users to send and receive money, pay bills, and conduct transactions using mobile phones. Monitoring your transaction history is important to ensure that all transactions are accurate, secure, and aligned with your financial goals.
Bkash transaction history can be checked basically in two ways. One is through the Bkash app, and the other is directly from the dial option. You can check the Bkash transaction history from any option. Both methods are discussed.
How to Get Bkash Transaction History From The App
If you want to check transaction history from the Bkash app, you need to login to Bkash app from your phone first. So, first of all, enter the Bkash app from your phone and follow the steps below.
After entering the Bkash app from your phone, click on the Bkash logo on the top right side button.
After clicking on this Bkash icon here, you will get many options.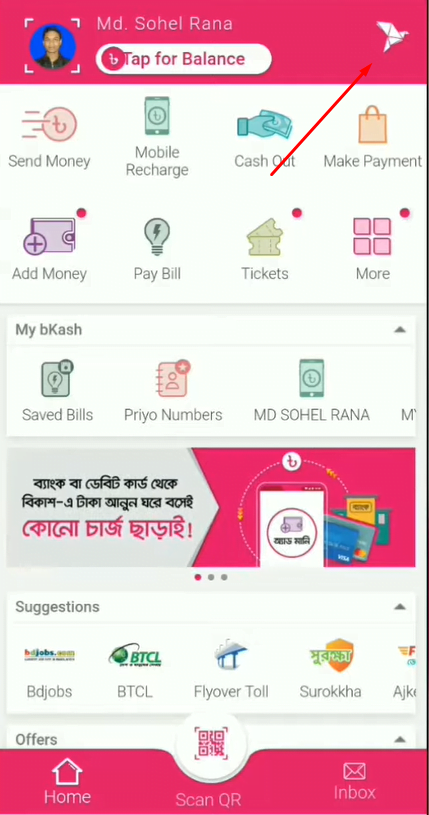 From here, the number two option is. Therefore you have to click on the statement option.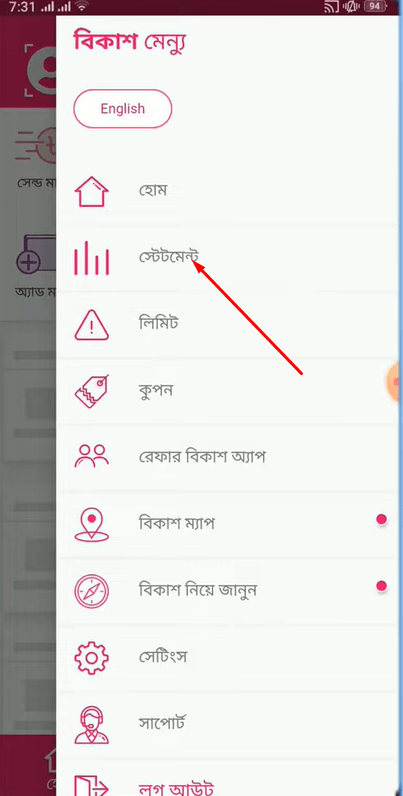 After entering the statement option, you can see all transaction details here.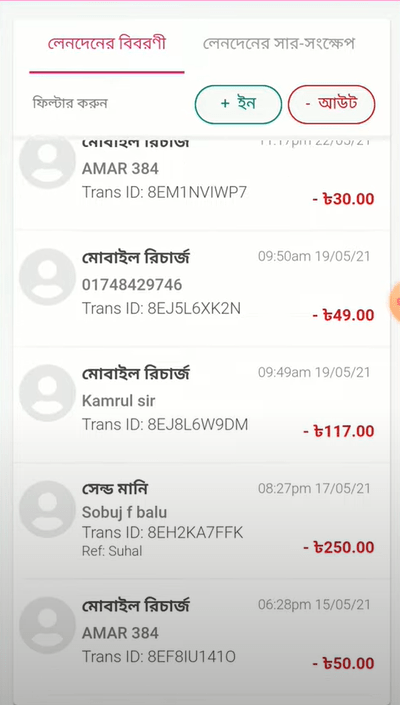 Here you will get two more options which are In and Out.
Click on In option to see the history of all the money you have cashed in your Bkash account.
On the other hand, if you click on the Out option, you can see the amount you have cashed out from your Bkash account and check the transaction history.
Check Bkash Transaction History Through the Dial Option
Now let's know another method to check Bkash transaction history through the dial option. It is mainly needed when there is no smartphone or a smartphone but no internet connection.
In that case, you can check the Bkash transaction history from your button phone by following the methods given below.
First, dial *247# from your phone. After dialing, go to the My Bkash option from the options here.
After going to this option, there is option number two, which is the request statement.
You need to enter this option.
After entering here, you must provide your BKash account PIN to check the BKash transaction history.
If you provide a PIN, your Bkash statement history will appear here.
If you want to see more history than the number that will appear here, dial # as next.
The rest of your statement history will show here if you click here.
By following the steps outlined in the discussion on how to check Bkash transaction history, users can easily access their transaction details, including transaction amount, sender or receiver information, and transaction status, through the Bkash mobile app, USSD code, or Bkash website.