To get a duplicate telephone bill, go to the BTCL website and input your phone number with your area code as user id and password. After the next page, select your information type and the months you want to check as multiple bills.
Then click on the "Show Bill" button. Then your duplicate bill multiple months' telephone bill will be shown, and you can download this report as a pdf file. To get the details, follow the instruction below.
Duplicate Telephone Bill
Bangladesh Telecommunications Company Limited is a state-owned telecommunications company in Bangladesh. One of the services provided by BTCL is telephone connectivity, which is used by millions of people.
Some customers have reported receiving multiple bills for their telephone services, which can be confusing and difficult to manage. To address this issue, BTCL offers a multiple telephone bill check service that allows customers to verify their bills' authenticity and ensure they are not charged incorrectly.
This service can help customers avoid unnecessary charges and ensure they are paying only for the services they have used.
BTCL Duplicate Bill Payment
A BTCL duplicate bill is a second copy of your telephone bill from Bangladesh Telecommunications Company Limited (BTCL). Sometimes, the original bill may be lost or damaged, or you may need an extra copy for record-keeping purposes. In such cases, you can request a duplicate bill from BTCL.
To get a BTCL duplicate bill, you can visit the nearest BTCL customer service center or call their helpline number. You must provide your telephone number and some personal information for verification purposes.
Once your identity is confirmed, the BTCL representative will issue a duplicate bill, showing the same details as the original bill, including the billing period, outstanding balance, and due date.
It is important to note that BTCL may charge a fee for providing a duplicate bill, so it's best to inquire about any applicable charges before making the request. Additionally, it's a good practice to keep the original bill in a safe place to avoid the need for a duplicate bill in the future.
BTCL Multiple Month Duplicate Bill Online
You can check duplicate bills of BTCL for different months online by following the below methods. Here is the method to check multiple months' duplicate bills of BTCL. Not only that, but you can also get the payment status report from here. Let's take a look at these methods.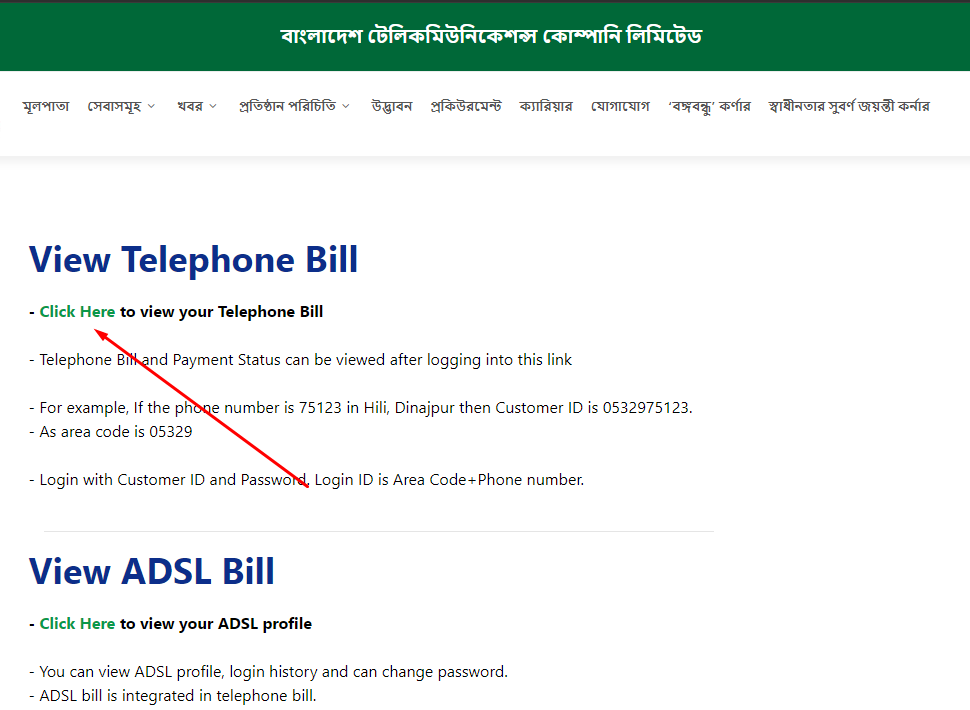 From here, you will find a section called View Telephone Bill.
Below you will see click here to view your telephone bill this is written here.
From here, click on the click here button.
Next step, you need to provide your user id and password after clicking the click here button to check BTCL duplicate bill.
Now talking about where you get this login ID and password?
You have to provide your telephone number with your area code as your login id, and in the first instance, you have to provide your telephone number as a password.
Later you can change the password.
After providing these two details, click on the login button.
After clicking the login button, another dashboard will appear in front of you.
From here, you will see several options.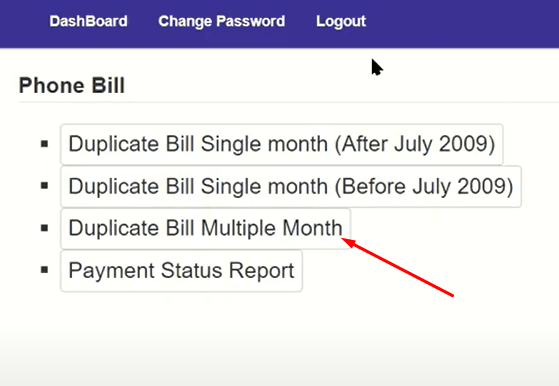 If you want to check a single-month duplicate bill, click on any one above. One is after July 2009, and the other is before July 2009. If you want to check your duplicate bill after July 2009, press the above button. Since you want the report of duplicate bills for multiple months, you have to click on option number three.
In the next step of clicking here, you must provide three details. One of them is the subscriber name. Here you will select all as subscriber names.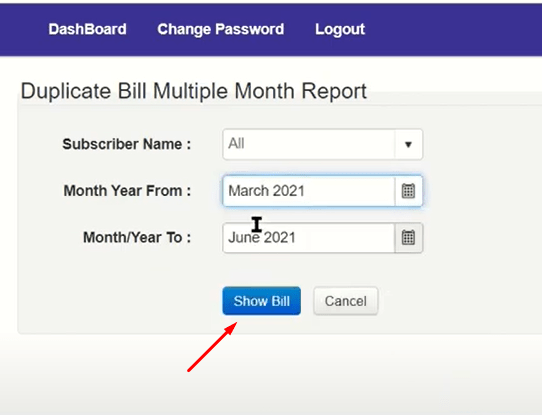 After that, there is Month Year From, i.e., from which month of the year you want to check your bill, you must select here.
The below option is Month Year Two.
Select the number of months of the year you want to check duplicate multiple months here.
Then click on the show bill button.
When you click this button, your duplicate bill multiple-month report will come in PDF format. You can easily check the reports of how much you have paid your bill in any month and in which month you have not. You can download it as a PDF if you want.
BTCL Bill Payment Status Report
If you are using BTCL, you must pay the bill monthly. But we often forget which month the bill is not paid or how much the bill is paid in any month. If we want to know about these things, we can easily know them.
All bills are stored in an online database. So you can directly download the BTCL bill payment status report if you want. For this, follow the below steps.
First, you have to enter the BTCL bill payment page. After entering the BTCL Bill Payment page, click the "Click Here" button as before.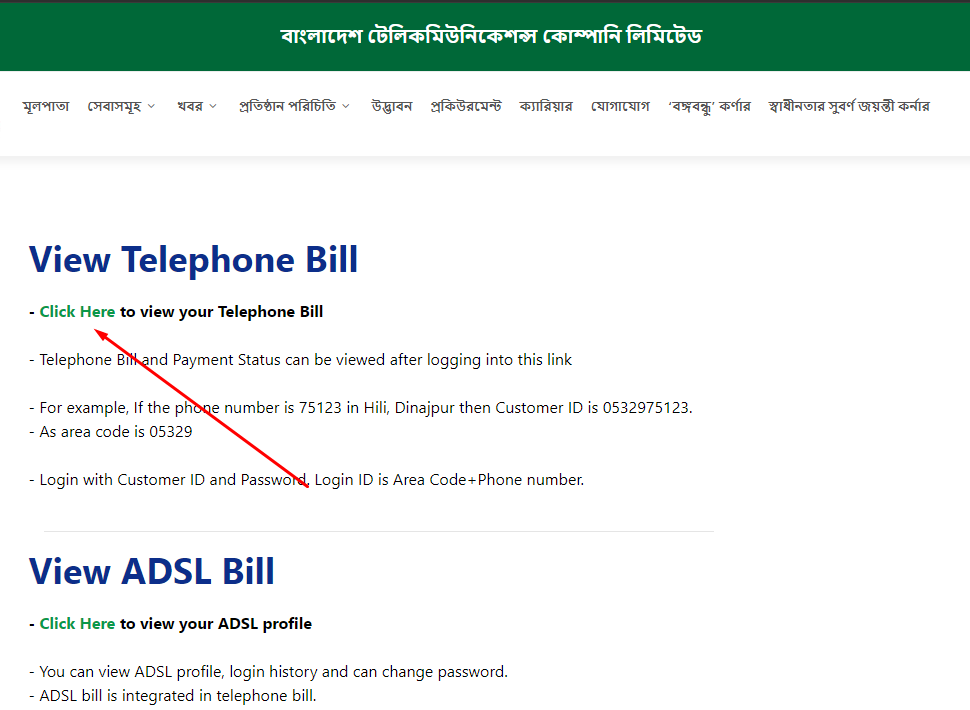 Then in the next step, you must provide your login id and telephone number along with your area code as a password.
Then press the login button. Then from here, you will get four options.
From there, you have to click on the last option, the payment status report button.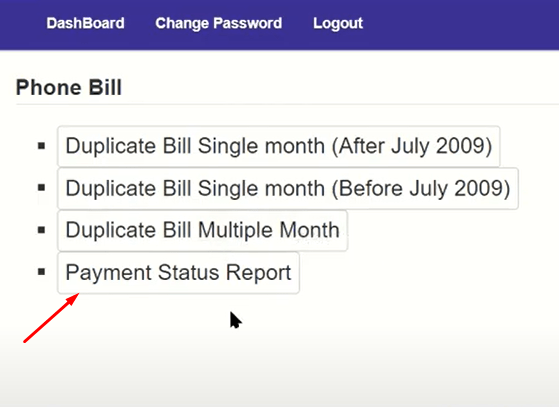 After clicking on the payment status report button, you have to select the month and year from which month you want your report.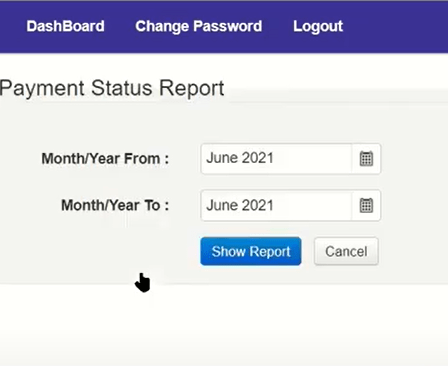 Then click on the show report button.
Clicking this button will show your payment history.
You can check your payment status from here. You can also download this report as a PDF file if you want.
BTCL offers a helpful service for customers to verify their bills' authenticity and ensure they are not being charged incorrectly.
By utilizing the BTCL duplicate bill multiple months check service, customers can stay on top of their bills and avoid overcharges. This service is an important step towards promoting transparency and trust between BTCL and its customers.