The full form of NESCO is Northern Electricity Supply Company. NESCO is a commercial organization authorized by the Government of Bangladesh to provide electricity to several areas in Bangladesh.
NESCO has already started providing its services in many areas. NESCO took up its projects and started providing services in 2018. Before, we had to visit the NESCO office to apply for a new meter or get related services, but now we can get their service online.
NESCO New Meter Connection Details 2023
NESCO (Northern Electricity Supply Company Limited) is now offering a new meter connection for customers in 2022. Here is this information: know how to connect a new meter and disconnect an old one. Customers must provide their details, contact information, and the property address where the new meter will be installed.
NESCO will then be able to provide an estimate of the installation cost and any other necessary fees. Once the customer has agreed to the terms and conditions, they must sign a contract with NESCO. This connection contract will be valid for a lifetime and must pay monthly electricity bills.
Contact for the details:
NESCO New Connection Requirements
NESCO (Northern Electricity Supply Company Limited) has new meter connection requirements for customers wanting to connect to the electricity network. The customer must have submitted their valid information and other information they asked for applying for a new meter connection, including:
General Information: Connection owner name, Parents' names, Date Of Birth, Gender, Post, District, and NID number information are included in general information.
Contact Information: Your address, email, and phone number are your contact information.
Connection Location Details: You have to enter the location where you want your NESCO new connection.
Connection Details/Extra Load: Load type, Load amount, Phase, and Load class should be included in connection details.
Uploading Documents: Upload your photo, Signature, and NID card's image.
Number Of Connections: To confirm the number of connections you want, you must first make it clear when applying for a single or multiple new connections of NESCO.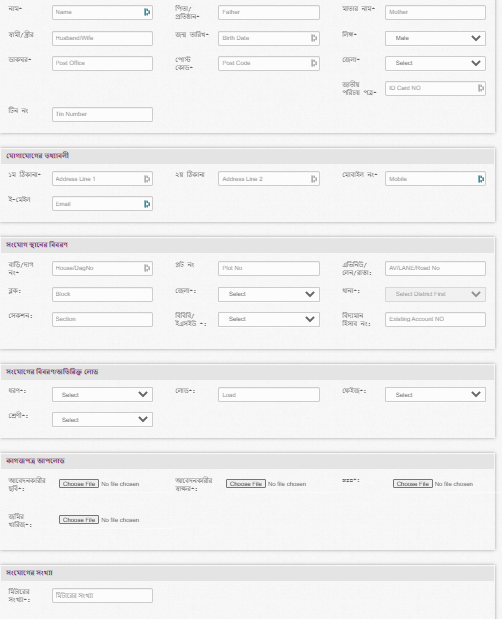 Apply For NESCO New Connection Online
You can apply for NESCO new meter or connection at your home, industry, or anywhere. You don't have to go to anyone to apply for a new meter. NESCO has made it easier for every user; if you have an internet-connected computer, you can easily apply for NESCO's new connection.
Here is the full step-by-step process for getting a NESCO new meter. I hope it will be helpful for you. If you face any trouble applying for a new meter, write a comment below, and we will get back to you soon to help you out.
Visit connection.nesco.gov.bd; from here, you will know documentation and other needed information about applying for a new NESCO meter.
Now visit NESCO new connection online page.
Enter every needed information, and submit all documentation.
Complete the application form.
Click the "Submit" button at the bottom of the page.
Pay the application fee.
You are now listed as a new connection applicant.
Here is the step-by-step process of the new meter application: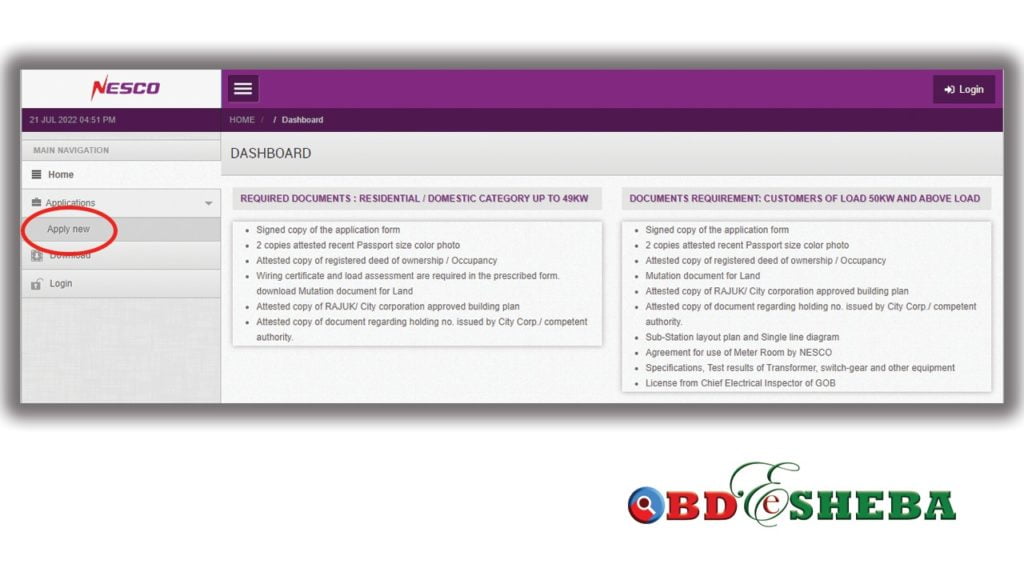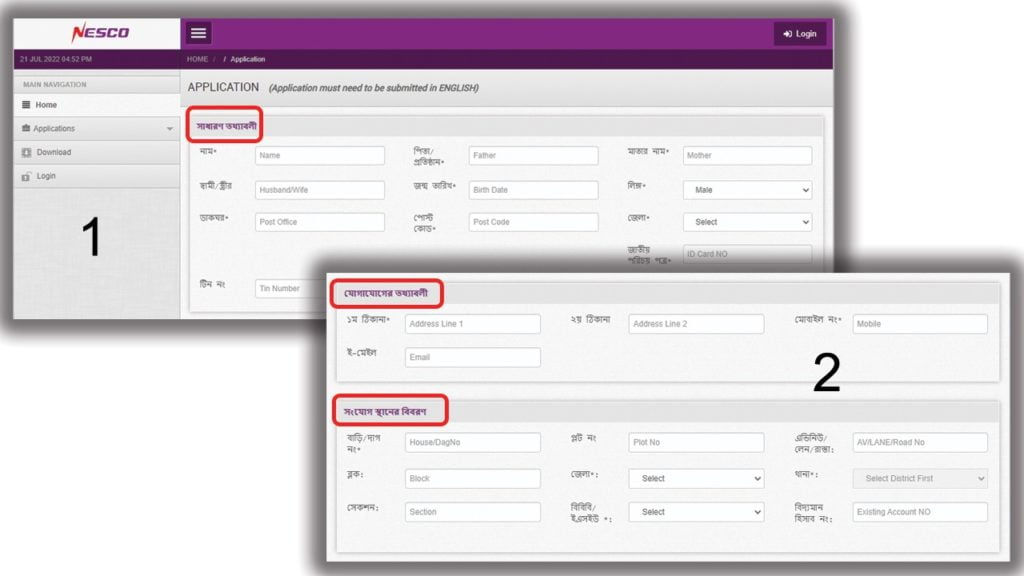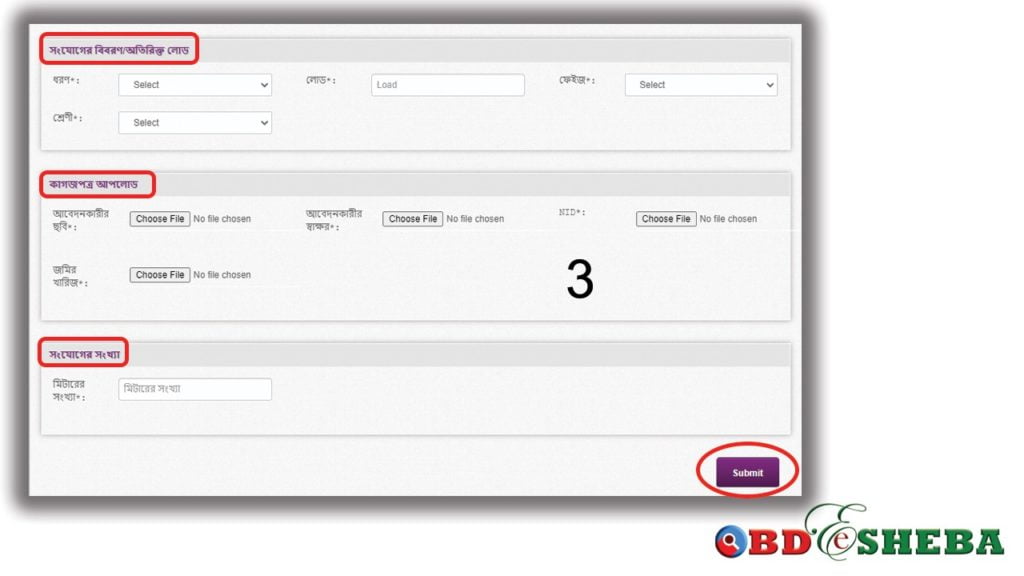 After completing the official process and reviewing and confirming your details on the application form, NESCO will allow you for a new meter. And, congratulations! You are DONE!