Do you want to know the difference between passport and VISA? Today's article is mainly about passports and visas. Today's article will discuss what a passport is, what a visa is, and what the difference is between these two things. I hope today's article will be useful for you and help you understand the difference between a passport and a visa. So let's get started without delay.
Passport,  Visa & Their Differences
To distinguish between a passport and a visa, you must first know what a passport and visa are. First, you need to know their exact definition. Then you will understand the exact difference between a passport and a visa. So, let's know about a passport and a Visa.
What Does Passport Mean?
A passport is a legal document used to travel abroad. It is an item issued by the country's government that proves the identity and nationality of the bearer. It usually serves as proof of citizenship, and a passport allows entry into a country and has a validity period that can be renewed. Passports can be of different types, such as ordinary, official, diplomatic, etc.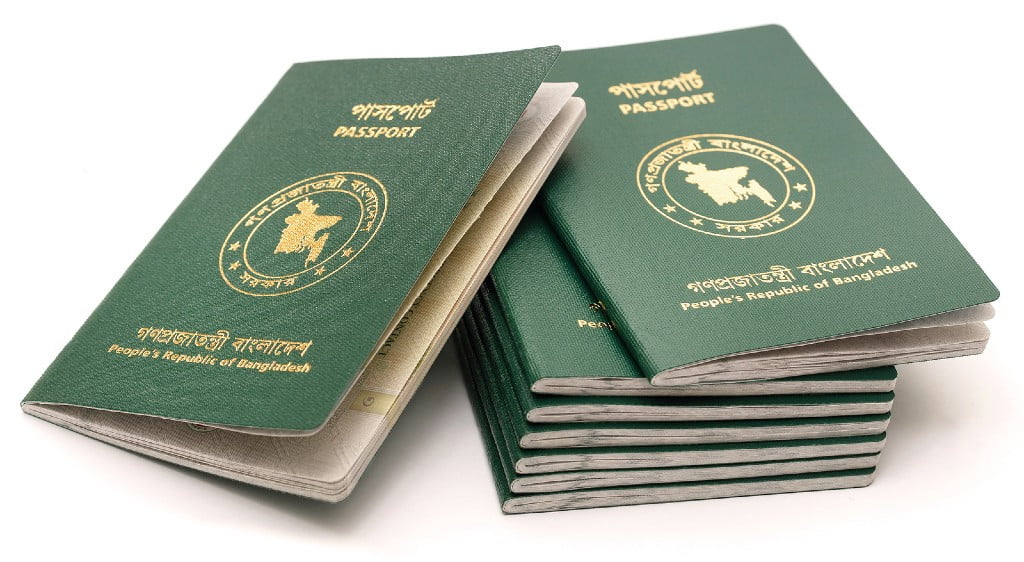 What Is VISA?
A visa is defined as a temporary legal authorization. A company owned by another country usually manages visas. If you have relatives in another country, they can manage them, or visas can also be obtained through your own country's initiative.
It specifies various conditions such as period of stay, date, etc., and after the specified period, the citizen has to leave the country. Visas can be of different types, such as tourist visas, student visas, accounting business visas, education visas, medical visas, temporary worker visas, etc.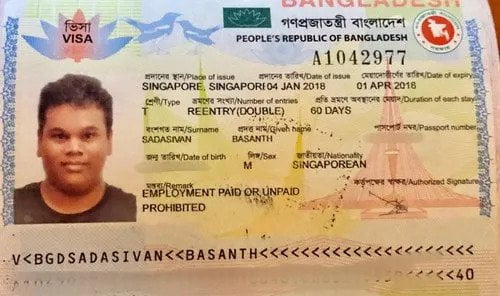 Difference Between Passport And Visa
We have some general ideas about passports and visas from the above discussion. Now we will know the real difference between a passport and a visa. Let's know the difference between a passport and a visa below.
A passport is the most important official document which should be carried for international travel. The government issues it based on the application of its citizens. It also serves as identification proof, verifying the holder's identity and citizenship.
On the other hand, a visa is not a separate document but a passport endorsement allowing a person to enter and stay in a country for a specified period.
A passport is an important document that a person needs for identification when traveling abroad.
On the other hand, a visa is a permission to stay in another country. The home country's government usually issues passports.
On the other hand, Visa is a document authorized by the country you visit.
A passport acts as a personal identity, and on the other hand, Visa has considered government permission to stay within the country.
A passport can be described as an official travel document through which a person can prove their nationality.
On the other hand, Visa refers to the conditional authorization given to a foreign national by the country's representatives, through which that national can go and live in another country.
A passport usually has a short period through which he can stay in that country; if necessary, the passport can be extended by renewal.
But the visa has a long-term period where the person can live in that country for a long period.
Common FAQs About Passport & VISA
Many people ask questions about passports and visas, which are difficult to answer on the website or elsewhere. In this part of today's article, I have discussed those common questions, so to know all those questions, follow the article and questions attentively.
Are Passport & VISA The Same?
Although a passport and visa work for traveling abroad, the two are not the same. Because the government approves the passport of the home country and the government approves the visa of the country you are going to, their duration is different.
Types Of Passport & VISA Available In Bangladesh?
There are many types of visas and passports available in Bangladesh. Now let's go to learn about it. The types of visas are such as-
Tourist visa
Business visa
Student visa
Employment visa
Diplomatic/Official visa
Investor visa
Journalist visa
NGO visa
Passports are also different types in Bangladesh. There are-
Ordinary Passport
Official Passports
Diplomatic passports.
So, these are the kind of visas and passports. All types of these visas and passports are available in Bangladesh, and you have to collect these passports in different ways.
How To Get A Passport?
Passport getting is a long-term process. If you want to get a passport, then you have to apply for it first. For this, you have to download an application form from the passport.gov.bd website. Then it should be filled out very carefully.  You will need some documents to apply for a passport. They are-
Passport application form 2 copies
2 copies of passport-sized photo
NID card photocopy
A photocopy of the professional certificate
After applying for a passport, you will get your passport after a few days. But it may take a long time, or if you want it instantly, you have to pay extra.
How To Get A VISA?
The government usually approves visas from another country. However, the government of your own country can also arrange visas. For this, you need to apply for a visa from your home country's government. It is very expensive and time-consuming. If the other country allows you to visit their country, they will arrange a visa for you.
So to do this, you need to approach your country's government or be approved by that country. For that, you need to apply for a visa from the embassy of the country you are going to with the necessary documents.
How Long Period For A Passport & VISA Authorize?
Passports and visas have different validity periods. Passports are usually valid for five years or 10 years. However, if you want, you can extend it by renewing it, which you can do in your own country, or you can go to another country and get it done from their embassy.
And the visa is usually valid in other countries and cannot be extended or renewed. This can usually be a year or more. Many also take visas for long-term residence.
So this is the difference between a passport and a visa. I hope today's article has answered your confusion and questions about passports and visas. For more such various information, visit our website and stay with us for updated information. Thank you.