E Passport Bangladesh is a new era of MRP (Machine Readable Passport) in Bangladesh. Applying for a passport in person was a bit difficult months ago. But now, the government of Bangladesh made it easier to apply for a passport online.
I'm talking about e-passport Bangladesh. Department of Immigration & Passports was trying to make it easier to apply for and get a passport more effortlessly for the Bangladeshi people.
From the beginning of January 2020, everyone can now apply for a passport online. This Department of Immigration & Passports service is called an e-passport (Electronic passport).
E Passport Concept
The passport we used before was MRP Passport or "Machine Readable Passport," And now we use an e-passport. The e-passport will be provided with a microchip of 64 KB, which will contain your personal information such as a biometric scan, Irish scan, face scan, name, father's name, mother's name, address, etc.
All your information in the e-passport will be encrypted; no one will be able to steal or change your information, and your information will be fully protected. PKI, or "Public key Infrastructure," is used to encrypt your e-passport information.
E-passport stands for Electronic passport. The E-passport, also called the digital passport, uses a Radio Frequency Identification (RFID) chip and paper that carries a passport owner's identity. In short, an e-passport uses an electronic chip with the same data as passport paper. The United States of America & United Kingdom first issued an e-passport in 2006.
If we talk about the history of e-passports, Malaysia was the first country to start e-passport services in 1998. Now, over 150 counties issue e-passports for their citizens. An E-passport is also known as a biometric passport that follows an identification system of facial recognition, fingerprint recognition, and iris recognition.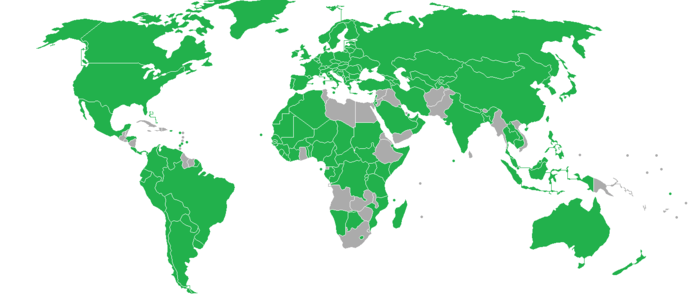 Electronic Passport Bangladesh
Bangladesh's government has been issuing traditional passports since 8 February 1973. On 1 April 2010, a new era came; the Department of Immigration & Passports of the Bangladesh government decided to issue a Machine Readable Passport. Finally, on 22 January 2020, the government started issuing electronic passports or E-Passports in Bangladesh.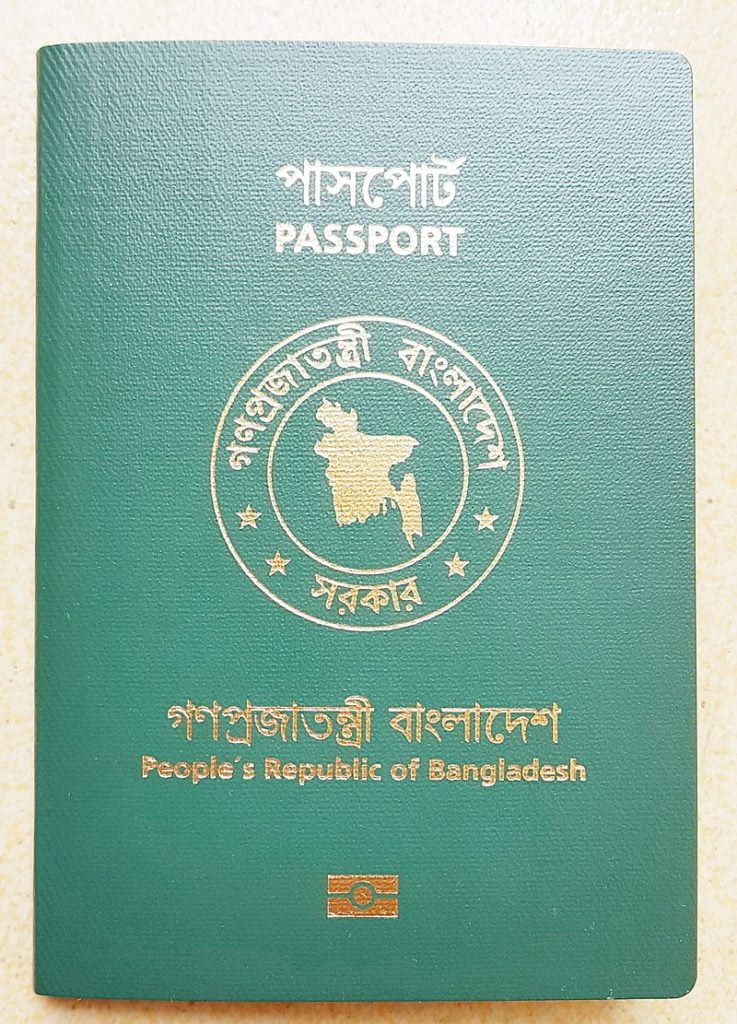 NB: Our neighbor country INDIA doesn't have E PASSPORT service yet. They are planning to issue e-passports in the 2022-23 financial year.
Important Information about E-passport BD:
Started: On 22 January 2020.
Purpose: Identification.
Cost: Regular: BDT: 4025; Urgent: BDT: 8050 (taxes included).
Expiration: 10 Years (For 18 to 55 years citizen); 5 years (For under 18 or over 55 years citizen).
Valid: In all countries.
Issued By: Department of Immigration & Passports.
Identity Information Carries E-Passport
The National Identity card of a citizen carries the name, father's and mother's name, and mailing address. Here I've added a demo image of the biography page of an e-passport that carries personal data and emergency contact details. Have a look over the picture added below: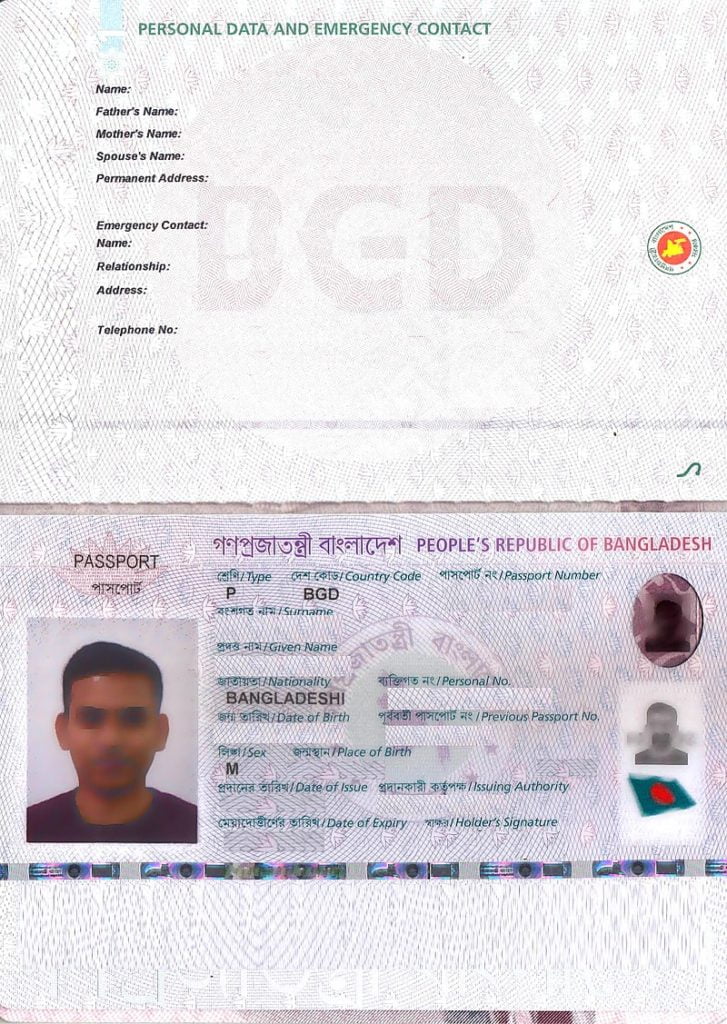 Passport Note:
A passport has issued by the Department of Immigration & Passports, so every passport has a declaration from the government. There is a note inside every e-passport like: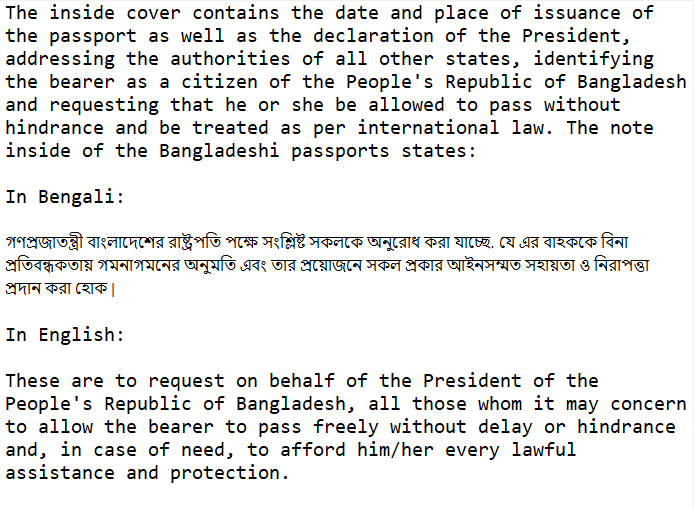 Benefits Of E Passport Bangladesh
When there was only a traditional passport service, we suffered a lot to get passports. We needed to run over the passport office repeatedly; some brokers used to give us fake information and tried to get money from us. But now, we can apply for an e-passport on our own.
The process to apply for an e-passport is also one that anyone who has basic internet browsing knowledge can apply online on their own. Applying for and getting a passport is now an easy task for us. E-passport has many advantages; they are:
Anyone can apply anytime online.
No need to pay for a passport application.
No broker is needed.
The E-passport process is time-saving.
Easy-tracking.
Authenticity.
The most significant advantage of an e-passport is that anyone can apply for it anytime. The application can be tracked online. You will get an email confirmation; you don't need to waste your time going to the passport office to check whether you are eligible for the passport you have applied for.
E-Passport Online Application
If you want to apply for an e-passport online, you must visit the passport office's official website. Then you have to follow five steps application process. Then you will get a confirmation email; you must pay the passport fee via any government or registered bank.
Then you must submit the CHALAN copy, online application copy, and identification data to your nearest passport office; then, you will be called for the biometric process.
After police verification, you will get an email to receive your passport from the passport office. An ordinary passport needs 21 working days. If you need an emergency passport, you can get your passport within just two working days.